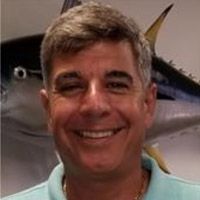 Kelly Grillo Sr
CEO
Kelly, like his brother Tony, is an entrepreneur with a storied history in custom applications coupled with business practices. He is currently a partner in computer hosting company racko.com.
Kelly spearheads the continuous improvement and customer support for Schedule Ease and its expanding line of scheduling products for multiple industries, from casinos to hospitals to retirement care facilities to public safety. Starting out as an electrician and a contractor, Kelly ended up in the data center management industry and has owned and operated several successful businesses over the years.
He puts a great priority on making customers and clients happy. And because he played a key support role in the day to day development of Schedule Ease through GEC Computer Systems, he knew where Schedule Ease could go and vowed to continue Tony's legacy to make it better and better.
The current Schedule Ease is the culmination of many conversations between Tony and Kelly. "I could have never realized how important our casual conversations would become, I hope I'm making Tony proud!"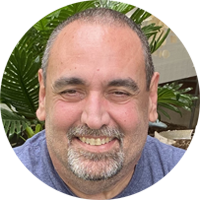 Paul Spinosa
Executive VP of Operations
Paul Spinosa has only 30 years of experience in scheduling, plying his trade at an Atlantic City casino. His casino has been using Schedule Ease since the mid-90s, which allowed him to work directly Tony to drive the product development in its critical early days.
Today, Paul is the subject matter expert for Schedule Ease and the lead trainer who you will probably work with when you sign up for a 60-day free trial. When you get trained by Paul, you'll quickly realize that you're getting much more than just software training.
Paul will help you dramatically upgrade your other scheduling routines and processes so you can take full advantage of all the features within Schedule Ease. He will show you how to create scheduling road maps, but he will also build them with you.
Before your training is done, you'll be able to sit back and enjoy as your facility's scheduling practically runs itself. We are thrilled to have Paul on our team, and you will be too once you get to work with him.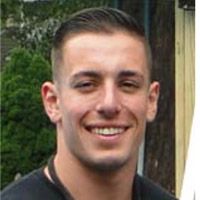 Kelly Grillo Jr
PROJECT MANAGER
As the next generation of Grillos, Kelly Jr began working at Schedule Ease in 2014, shadowing the operation and learning its processes from the ground up. He has since compiled a depth of knowledge of the scheduling software functionality that in some ways surpasses Kelly Sr.
Kelly Jr handles questions about the software and gives solutions to customer inquiries. Once you become a customer, you'll end up working with him from time to time, and you will also benefit from all the super-helpful support videos he has produced for our customers.
Kelly Jr keeps Schedule Ease on the cutting edge of innovation and customer service, and continues to make his Uncle Tony proud.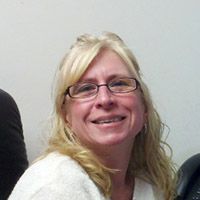 Bernadette Drain
Executive Administrator
Having worked with Kelly Sr for over 20 years in some of his other businesses and over 10 with Schedule Ease, Bernadette, or 'Berni', has been managing operations for many companies for over thirty years and brings great value to the team.
She began her career working housekeeping back in the 80s, including working in Trump Taj Mahal on Day 1 as an EVS administrator. After that, she worked as director of operations for a liquor distributor for 13 years, before taking her current role with us.
Berni's exceptional organizational and administrative skills make her the perfect choice to run the daily operations in our office.