Turn Your Frustrating Scheduling Process into an Efficiency Machine
Features: Automated, Flexible, Cloud-Based, Paperless, Secure Scheduling Software for Emergency Service and Retirement Care Providers
Schedule Ease was built to help public safety, healthcare, and retirement care providers run their operations more efficiently and more profitably.
No other software system incorporates staff skill levels into scheduling decisions, and then automates the entire scheduling process from there.
Here's some of what our scheduling software features make possible: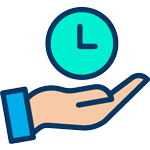 Increase Scheduling Efficiency
Automate your schedule with the click of a button.
Make a plan for each week, including the physical layout where appropriate, using an interactive and completely customizable drag and drop 'road map'. Specify based on the assigned task and the skill level of the worker.
In other words, you can see your schedule like the physical layout of your space. No other scheduling software offers this level of customization for healthcare staff, retirement care, or public safety!
To be sure that certain specialists get assigned to specific posts, you can manually assign those positions before running the automated schedule. Then, you can copy your physical layout for each day and by week to speed up future schedule creation.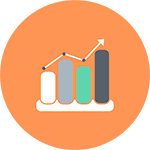 Maximize Profits and Minimize Harm
Overtime is expensive. Missed shifts hurt in more ways than one. People's lives depend on your schedule always being properly filled. So this is about more than saving money. The right person at the right position matters more than just who is available.
With our scheduling software, you will now be able to schedule by skill first, and availability second. Put your highest skilled specialists in place first and build the rest around them.
We have integrated a skills-based rating system for each employee and each assignment. This ensures you always have the right person at the right place at the right time.
It also ensures that staff members who request shift changes don't leave you without the necessary skillsets when you need them most. The admin approves or rejects any requested changes – and you will know the skill levels of every employee involved in any changes.

Remove the Stress from Scheduling
No more posted schedules! Schedule Ease is 100% paperless – including a no-touch facial recognition time clock that reduces the spread of disease.
No more comparing schedules among staff. No more interruptions in your office requesting last-minute changes. No more illegible handwritten notes (you get enough of that from physicians). No more arguments with employees about which times they can and can't work.
Your employees can do everything through a mobile-accessible web portal, and you can approve or reject any change requests without talking to anyone.
Your employees will have clarity. They will feel informed and fairly treated. But you will have control of what they see regarding their schedules.
But if a question arises, Schedule Ease gives you a visual history of each employee's schedule. Has an employee made too many change requests this year, or left work early too often? Our points-based attendance/request system will put all that information at your fingertips.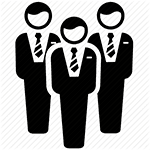 Make Staff Happy with Ultimate Convenience
Your staff members will love this software. They can access their schedules from anywhere and will always know it well in advance through their mobile device.
They can request PTO, switch shifts with other staff, and see their on-call status. And it's all anonymous. Staff members can see an available shift, but they cannot see who it belongs to.
They can also view and print their schedules and see all their records like number of PTO hours used, and hours of coursework completed. So much information they want to know will now be available and continuously updated.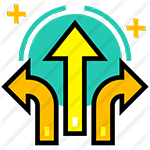 Regain Control and Flexibility of Your Scheduling
You can do just about anything with Schedule Ease:
Set limits on part-timers
Adjust on-call hierarchy
Schedule as far in advance as you want
Specify how soon before a shift begins that employees can request a change
Hide specific times or locations about where someone is working, for security purposes. All they need to know is the hours of their shift.
You decide what staff members can see and do.
You decide the physical layout for each day and for special situations like overtime opportunities.
You decide whether to approve or reject change requests, based on history, skill levels, and other factors.
Everything is flexible, and everything is controllable by you.
You will receive extensive training and will customize the parameters so the software best fits your specific needs.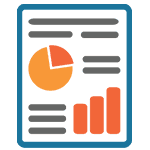 Produce Reports on Anything
You can easily see things like who is making the most change requests, who's getting the most or least overtime, who is behind on their certification and course requirements, how often you don't have the right skill levels to fill out a shift, daily, weekly, and monthly trends – and so much more.
From now on, you will be able to produce reports on what you need to know to keep your facility operating at high efficiency and maximum profitability.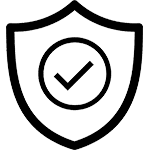 Increase Security Using Cloud-Based Storage
We host, maintain, and back up all your scheduling records so you don't need to pay for expensive and risky on-site network resources. Your facility will get its own unique web URL for its scheduling portal, and we will cover your bandwidth fees.
Special permissions can be granted to perform certain administrative tasks. We know how much healthcare and public safety providers care about security, and we haven't pinched any pennies on this!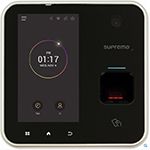 Eliminate Disputes and Increase Security with FaceStation 2 Time Clock
There will be no doubt who is clocking in and out, and when they're doing it, because you will have the FaceStation 2 time clock. This no-touch technology also reduces potential spread of disease by eliminating a surface that everyone would otherwise have to touch.
With a facial recognition camera integrated with our scheduling software:
Staff can clock in and out using their faces – nothing to touch
Allows for bar code scanning if desired
Clock exact times that cannot be faked or misrepresented
Free 60 Day Trial
You can try Schedule Ease free for two full months – enough time to see how it performs in a variety of high-stress scenarios.
If you want to see how it works before you try it, schedule a free demo